Xtend Voice Logger
The Xtend Voice Logger - Digital Trunk supports recording of calls on ISDN PRI lines. These are voice card based call recorders that integrate well with the products of PIKA, Ai-Logix, Synway, Eicon / Dialogic Diva Server etc.

As mentioned above, our digital model is flexible enough to log digital trunk lines. Some of the digital PBXes supported by Xtend Voice Logger are enlisted below.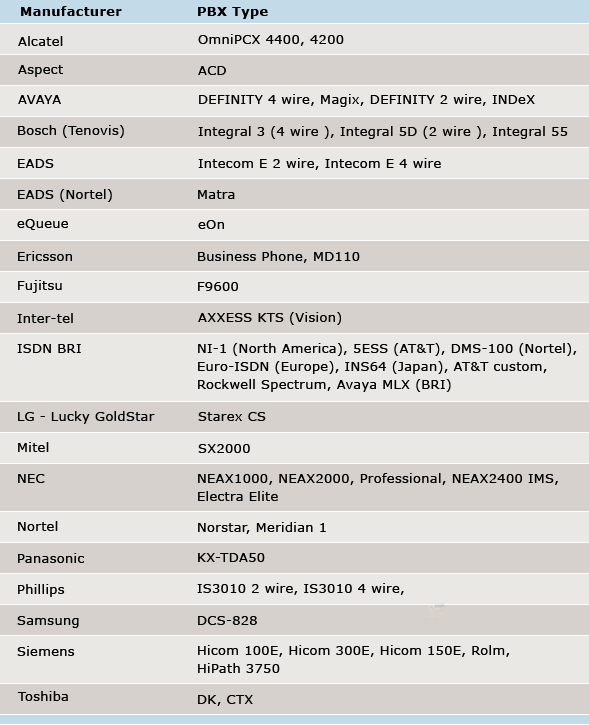 Just like the other models of Xtend Voice Logger, digital model is a passive logger that does not tamper with the voice quality or the signalling system. Again, no change is required in the existing system configuration to install this model of the logging system.