Syslog Report

The Syslog command helps to add custom logs and create Syslog reports as specified by the user. The submenu named Syslog Report within the IVR web interface shows the customised logged file format.

To add logs, open the Xtend IVR Script Editor and enter the Syslog command. For example, to view the call details related to the Caller Number within the Call Report, add the command as given below:

syslog "Call Time=" $date $time "Call from=" $cli "Call to=" $dli

Similarly, to view the corresponding Account Number of the caller, append the Syslog command as follows:

syslog "Entered Account No-" $AccNo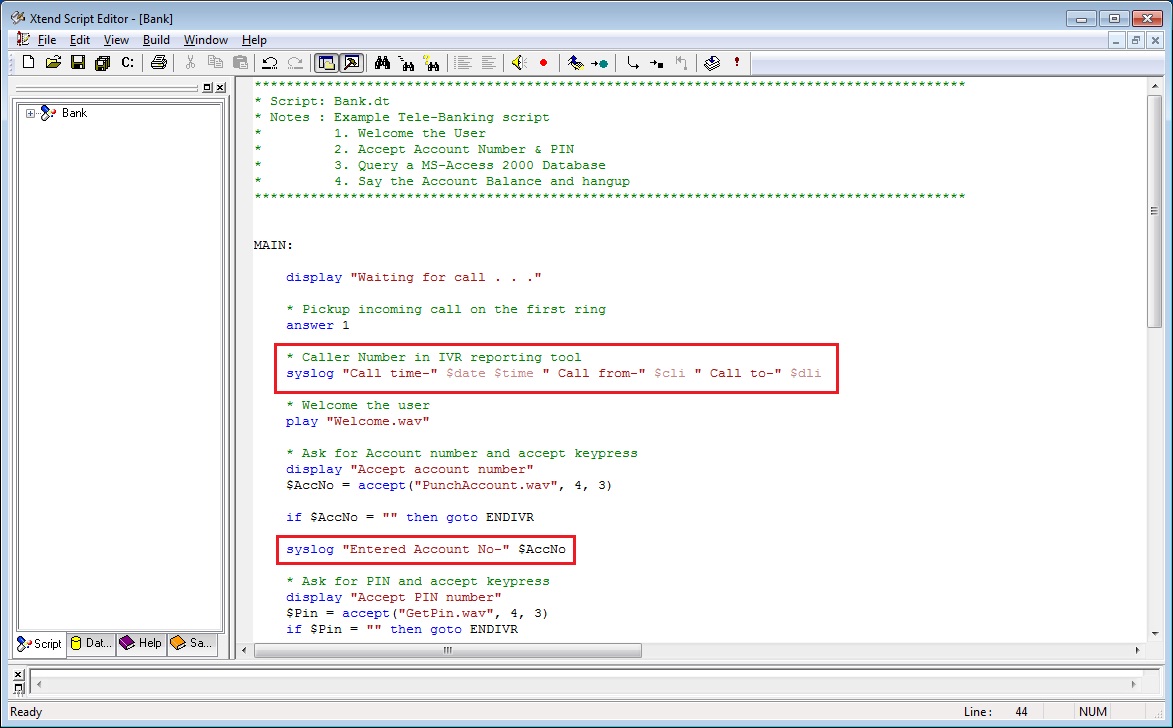 The syslog data gets displayed in the IVR report and the log data includes "Device ID", "Log Time", "Log Data" as shown in the below image.