Xtend FCT [Discontinued Product]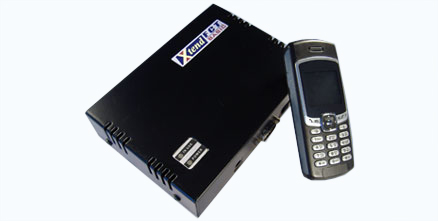 Xtend Fixed Cellular Terminal (FCT) is a telecommunication equipment that can be used to connect a Telephone or EPABX to the GSM/CDMA Mobile Network.
Xtend FCT provides instant phone connections similar to landlines; even in remote areas, construction sites, project offices, offshore oilrigs, and ferries. They can also be used to provide emergency backup phone lines when conventional phones fail during road repairs, floods, etc.
Xtend FCT is a boon to call centres and other organisations with a large number of outgoing calls. Organisations with one or more branches can benefit from the facility of making interoffice calls and calls to field staff using Xtend FCT.
FCT Saves Money
Due to intense competition in the mobile network market, mobile providers offer lower tariff rates compared to landlines for Subscriber Trunk Dialling (STD), International Subscriber Dialling (ISD) and Closed User Group (CUG). By enabling you to connect to your mobile phone provider via the office EPABX, Xtend FCT extends these schemes for use by the entire organisation.